canadian orlistat manufacturers
Their Finest Hour returns to Vigilant Liberty Radio tonight at 10pm Eastern, 7pm Pacific! Please come join the program in VLR's chatroom, or listen using the other show players you'll find on the site, or direct over on Spreaker (or on their mobile device apps)! You can also use the #TFH hashtag on Twitter to interact with the program while I'm live!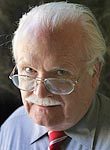 1600 mg neurontin day First up this evening, I have a great conversation I recorded on Friday, November 20 with Andrew Malcolm (@AHMalcolm) of Investor's Business Daily. Andrew, a.k.a "The Prince of Twitter" (per Ed Morrissey!), has decades of political reporting experience and is always entertaining and knowledgeable. I'm sure you'll find our conversation interesting. Andrew's writing at IBD is also a can't miss, and he's a great supporter of "new media" with his own experience that bridges genres and media delivery since the 1960s.
Then, to follow up on last week's show and my conversation with Medal of Honor recipient Joe Marm, on Monday, November 16 I attended a lecture given at Washington and Jefferson College by Marm's company commander, Colonel Ramon "Tony" Nadal. I'll be playing content that I recorded during that lecture to expand on the story of the Battle of Ia Drang from last week.
I'll probably fill in some of the gaps with some open phones, so tune in!
10E/9C/8M/7P – talk to you then!
Replay: